---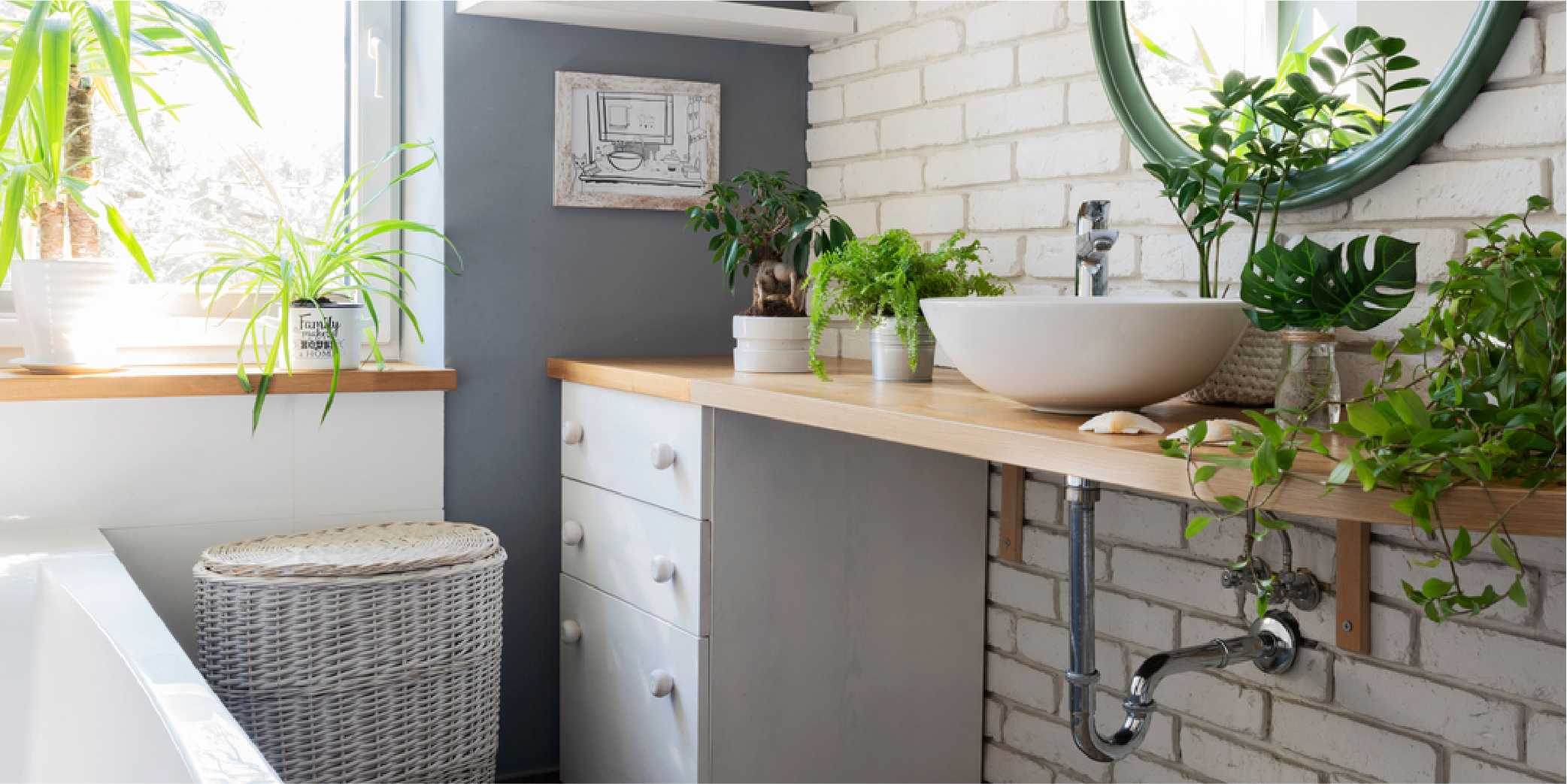 ---
Washrooms are one of those rooms in our homes that we spend a lot of time in. We use them for our private businesses, doing our makeup and getting ready, and most importantly to clean ourselves. I'd bet most of you are getting tired of looking at the same old things everyday and maybe even slightly embarrassed to show off this space to any guest that might come over. So here are 4 easy things you can do to spice up your washroom without burning a hole in your pocket.
Chrome Plated Accessories
Chrome plated accessories and parts adds a metallic and shiny look which gives off a premium image and feel compared to a typical plastic accessory and maybe even tricking others to believe it is made out of solid metal. Therefore, they are a good and cheap alternative to elevate the look of your private space. Some examples of washroom accessories you can swap out are hand spray bidets, bottle traps, toilet roll holders, shower roses and hand showers, and taps.
Adding Plants
Plants do way more than just grow and undergo photosynthesis. They add life and give a fresh look to the washroom and they are often affordable. Additionally, they add a splash of colour in your washroom which can contrast the look of any monochromatic colors in your washroom. However, it is important to consider that washrooms can be pretty humid due to the wet environment, so getting a plant that thrives in humidity would be the safest option. Another thing to consider, if your toilet has minimal or no access to sunlight, getting fake plants can be a great alternative.
Removing odour
Smell is an important factor when looking to improve the feel of your washroom. Adding charcoal or activated charcoal (better option) in a corner of your washroom can help control and absorb the odour in the washroom. Improving airflow by opening windows and occasionally leaving the door open can help as well. On the other hand, you can add scented candles or reed diffuser to give off a pleasing smell in the washroom. If the odour is often coming from the wash closet (toilet bowl), you can try purchasing our affordable Pakai Teddy Toilet Cleaning Gel. The Pakai Teddy Toilet Cleaning Gel cleans the toilet bowl, deodorizes it, adds a nice fragrant, kills bacteria, cleans off dirt, and is safe and easy to use just by flushing. Simply follow the instructions on the Pakai Teddy Toilet Cleaning Gel and you will have a nice smelling washroom and water closet in no time.
Minimize Clutter
All of us need our beauty products, shampoo bottles and soaps, but we should also avoid leaving them all over the place. The clutter will make the washroom look sloppy and messy which degrades the overall look of the place even if it is clean. Cheap ways to minimize clutter would be to store these items in nicely decorated boxes and containers. These boxes and containers are not usually expensive but they add a classy look while containing the clutter. Another way to minimize clutter would be to install soap holders, shelves and robe hooks. By doing this, you can add another level of storage, remove clutter on wash basins and counter tops, and hang your clothes neatly.
We hope these suggestions can give you some ideas to improve the overall look and feel of your washrooms at a reasonable price and that you'll even show off your bathroom with confidence when the next guest comes over.