---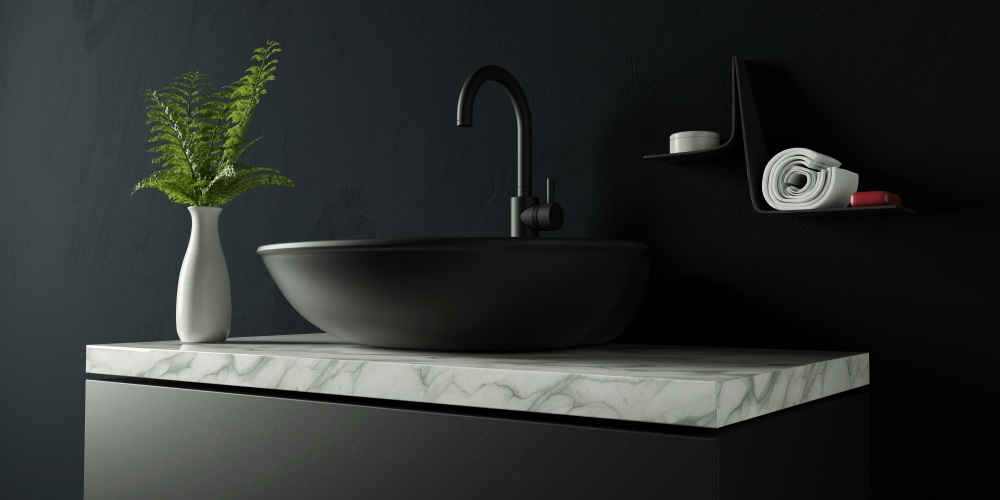 ---
Anytime someone asks about a proper color scheme to go with their bathroom, colors such as white and blue are more commonly thought of. Let's leave out those generic colors aside for a bit, shall we? Instead, let us guide you on a journey of styling your bathroom with the color black.
Jenny Wolf from Jenny Wolf Interiors has said that "Oftentimes I like to paint small bathrooms a dark color, like black. It gives depth and creates an illusion of a larger space." The inclusion of black in your bathroom gives you a perfect mix of elegance and dramatic vibe at the same time.
Black is simply the absence of light. Therefore, the tricky thing about having a black toilet is the lighting. A simple trick to tackle this issue would be by installing a big mirror on your wall facing your bathroom windows. The mirror on your wall will allow the reflection of natural light that passes through your bathroom window and reflect them evenly around the room. If your bathroom space is limited, try adding multiple small mirrors on one wall.
The mirror trick does not sit well with you? Don't give up just yet, we have one more trick up our sleeves. Give the lighting in your bathroom a little more attention than it's been getting. Contemporary lighting is the best recommendation we have for this. Along with evenly illuminating your bathroom, contemporary lighting also brings an elegant and aesthetic look to it.
All black is not what exactly you had in mind? Don't worry, a blend of black with white will match perfectly for your bathroom. Incorporating black with any color could easily bring out a pleasant and glamoured look for your bathroom. Want to make it look classy? Throw in a little white into your black and let the magic unfold itself. It doesn't matter if you're going for old-school-style, black and white checkered tiles or black products with a white wall. Either way, you're in for a surprise.
---
Today, bathroom products such as cold taps, showerheads, water closets (WC), bidets, and washbasins comes in a variety of design and colors. If you're looking to get any of our Black Series products for your bathroom, click below to see our catalog :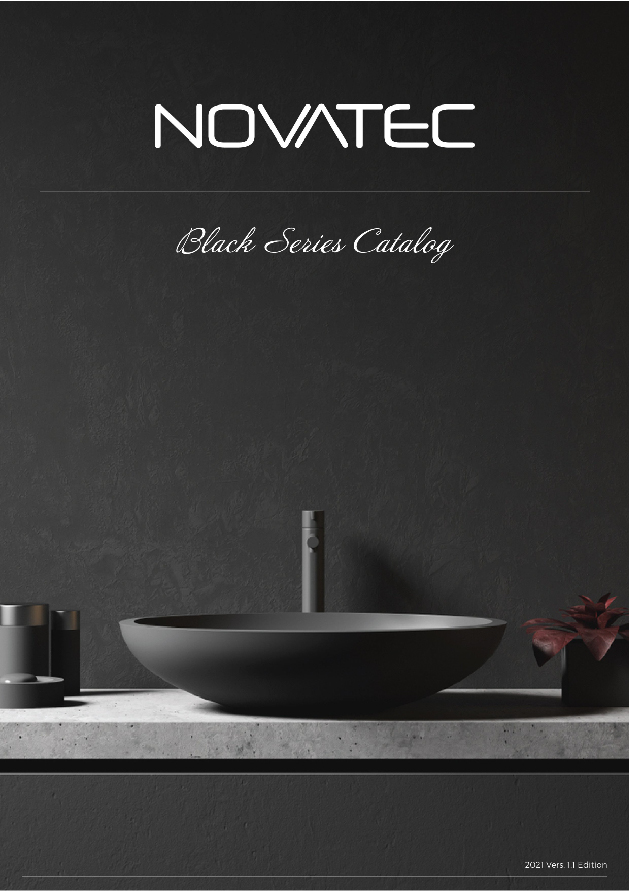 Concluding everything that we have written, we do think a black-themed bathroom would do justice to your expectations. An extremely elegant and classy color like black will never fail you.